Just a short-time wait, and we will be the spectators of another historical 2022 FIFA World Cup in 2022.
One of the world's major sports competitions will be promising, with the national teams having a great experience on the international level. Meanwhile, some are attending the show to fight for the title of the best.
Let's examine who will be the best team in the 2022 FIFA World Cup. These teams stand out with impressive squad members, team spirit, and quite a good form.
5. Belgium
Belgium is also considered a favorite, owing to their third-place finish in the competition in 2018 as well as their recent results in the UEFA Nations League.
The Red Devils have already confirmed their participation in the FIFA World Cup Qatar 2022.
4. England
The England national team, was not looking forward to losing in the Euro 2020 final. Especially since both the players and the country were on the verge of victory after reaching their first-ever UEFA European Championship final, Gareth Southgate's team will also have opportunities to shine in Qatar, as they have a number of young players on their roster.
3. Argentina
After winning the Copa America trophy in 2021, Lionel Messi may have one more chance to win the World Cup in Qatar.
The Albiceleste were performing admirably in the FIFA World Cup qualifiers for 2022. They have yet to achieve the same level of success as Brazil's national team.
2. France 
The reigning World Cup champions are the heavy favorites to repeat as champions in Qatar in 2022. It is not surprising to see their name among the best teams in the world, as they have a slew of stars in the squad who can play a significant role in their successful run.
Les Bleus have won the UEFA Nations League and will compete in the FIFA World Cup in Qatar in 2022.
1. Brazil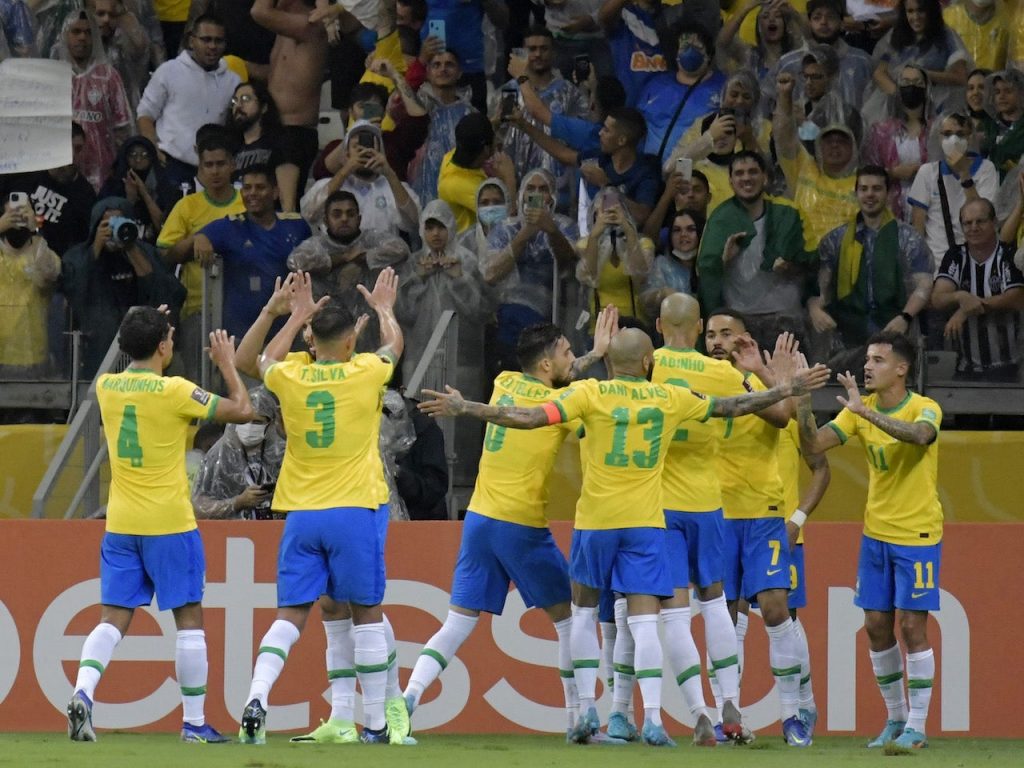 The World Cup five-time winners are back with a strong squad that includes world-class players like Neymar, Alisson, Richarlison, and Philippe Coutinho, as well as rising stars Vinicius Jr. and Gabriel Martinelli.
It may be time for this team to end the 20-year wait and lift the most desired international trophy again.