The world cup is an international tournament with many surprises. Many people say there are no big teams at the World Cup, which is proving true. At least, judging from the recent events at the Qatar World Cup 2022. 
There have been plenty of surprises at the latest edition of the world cup. One of them was Argentina vs. Saudi Arabia match, in which everyone expected Argentina to smash Saudi Arabia. However, things didn't happen as everyone thought they would; the Arabians moved past Argentina within minutes after Lionel Messi scored from the spot.
Lionel Messi's stats at the World Cup improved after scoring from the spot to equal Cristiano Ronaldo's seven goals at the World Cup. Shortly after halftime, goals from Salem Al Dawsari and Saleh Al Shehri ensured that Saudi Arabia remained strong in the tournament. 
Shortly before their disappointing loss, Argentina was 36 games unbeaten and would have equaled Italy's record of 37 games.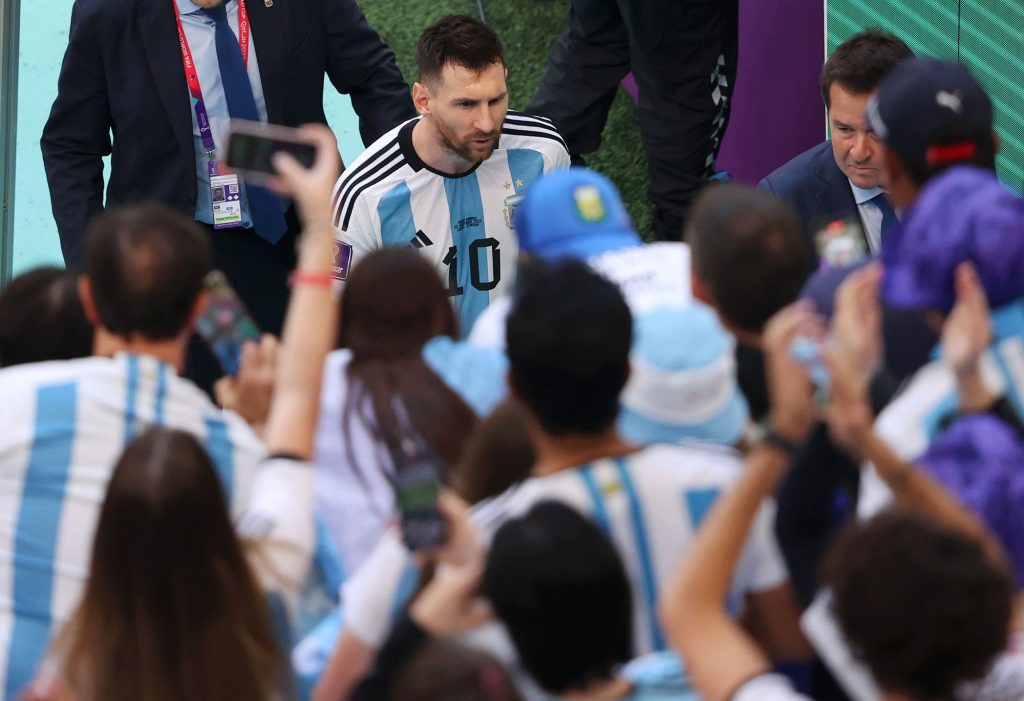 After the match stunned the world, it was reported that Argentina's talisman Lionel Messi spoke some words to his teammates to encourage them after their loss. Clarin, via The Indian Express, claimed that Lionel Messi told his teammates to rally and support each other after the defeat. Messi reportedly said these words on the bus taking them to their hotels in Qatar.
This is not the first time Messi is encouraging his teammates in a tournament; during their latest Copa America win, Lionel Messi gave his teammates an emotional speech which was key in helping them win the final. We are still determining if this latest speech by Lionel Messi will work the same magic in Qatar.
Argentina Boss Scaloni Remains Unfazed
Despite the crushing defeat his side faced at the biggest football tournament in the world, Argentina boss Scaloni says that his side will get over Argentina vs. Saudi Arabia match. According to him, they are already focused on their game vs. Mexico, which they must win together with Poland to qualify for the world cup. 
"We fully respect Saudi Arabia as we do with other teams, that's not the reason for our defeat. They are a good team with technical players, they are very well prepared physically," Argentina's coach said during a press conference.
When asked about his thoughts on the upcoming Mexico match, he said," What comes ahead is to rise up, to face Mexico. They will be tough, as everyone is at the World Cup. Now we need to win two games to move on. Of course, this is difficult, but regardless of the result today, we would anyway try to win all the games."
Argentina had a little luck after their game as Poland, expected to win against Mexico, drew dramatically. The major change Poland had during the game was during a penalty kick which Lewandowski missed.
Speaking about the penalty miss, Poland's boss said that no one was above mistakes, and he does not blame the forward for missing such a penalty.
"These things happen in sport. Especially at the championships, these are huge emotions. No one here has a grudge against Robert. Previously, in very important matches, in many tournaments, great footballers did not score," he added.