Sheikh Tamim describes the run-up to the tournament as an "unprecedented campaign that no host country has ever faced."
After Qatar met constant criticism over its treatment of foreign workers and restrictive social laws, among other issues, Emir Sheikh Tamim bin Hamad al-Thani denounced international scrutiny since the Gulf state became the host of the 2022 World Cup.
"We dealt with the situation from the beginning in good faith. We even considered some of the criticism as positive and constructive. But it appears to us that the campaign is continuing and expanding and contains slander and double standards," he said in a televised address on Tuesday.
Amnesty International and Human Rights Watch highlighted the mistreatment of stadium workers in a 2016 report.
The alleged abuses of legions of low-wage laborers who power Qatar's economy and construct its gleaming World Cup stadiums have sparked outrage around the world, particularly in Europe.
Environmental organizations, too, criticized the plan to hold the event in air-conditioned stadiums in the run-up to the much-anticipated tournament.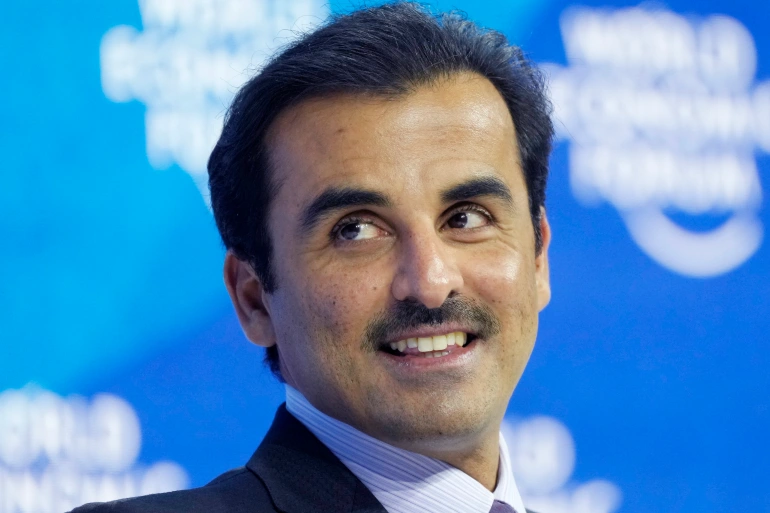 Qatar has repeatedly stated that it has improved migrant worker protections. Rights groups have credited Qatar with improving its labor laws, such as adopting a minimum monthly wage of around $275 per month in 2020 and dismantling the "kafala" system, which prohibited workers from changing jobs or leaving the country without their employers' consent.
Qatar expects 1.2 million visitors during the football tournament, which begins on November 20, posing a significant logistical and law enforcement challenge for the Gulf Arab country.
According to the Emir, the event is an opportunity for Qatar to demonstrate "who we are, not only in terms of the strength of our economy and institutions but also our civilizational identity."
Throughout, the energy-rich Gulf state has faced constant scrutiny over its treatment of foreign workers and LGBTQ and women's rights.
"Since we won the honor of hosting the World Cup, Qatar has been subjected to an unprecedented campaign that no host country has ever faced," Sheikh Tamim said in a speech on Tuesday.
"We initially dealt with the matter in good faith and even considered that some criticism was positive and useful, helping us to develop aspects of ours that need to be developed," the emir told Qatar's legislative council.
"But it soon became clear to us that the campaign continues, expands and includes fabrication and double standards, until it reached a level of ferocity that made many questions, unfortunately, about the real reasons and motives behind this campaign."
FIFA President Gianni Infantino has said the upcoming World Cup, the first to be held in the Middle East, will be the "best ever."
In August 2020, Qatar announced landmark changes to its labor laws, including scrapping the need for workers to obtain their employer's permission – in the form of a no-objection certificate – before changing jobs.
Other labor work reforms include abolishing the kafala system, introducing a minimum wage, and canceling the requirement for workers to get exit permits from their employers to leave the country.
Earlier this year, Hassan al-Thawadi, head of Qatar's World Cup organizing committee, said the labor reforms achieved by Qatar have been "historical," and the event would leave "truly transformational social, human, economic and environmental legacies."
Human rights organizations have written extensively in recent years about the abuses suffered by migrant workers building World Cup stadiums.
Human Rights Watch and Amnesty International, along with eight other organizations, wrote to Infantino in May, requesting that FIFA and Qatar compensate the families of workers who died during the World Cup preparations.