Maccabi Haifa Football Club (Moadon HaKaduregel) is an Israeli professional football club based in Haifa, Israel, a section of Maccabi Haifa sports club. The club plays in the Israeli Premier League. Maccabi Haifa home games are played at Sammy Ofer Stadium. The stadium, shared with rivals Hapoel Haifa, is the second largest in Israeli football, with a capacity of 30,858.
Maccabi Haifa is one of Israeli football's "Big Four" clubs. The meaning of the name Maccabi – 'there is no one like you among the gods' – also refers to the Star of David in the team's logo.
The side has won fourteen league titles, six State Cups, and five Toto Cups. Maccabi Haifa once won the championship and the cup in the same season (referred to as winning the "double"). It was the first Israeli club to qualify for the UEFA Champions League group stage in the 2002–03 UEFA Champions League season.
On three occasions, Maccabi Haifa holds the record for the most Champions League group-stage qualifications for an Israeli team. In 2020–21, Maccabi Haifa won the Israeli Premier League, their first championship in a decade.
Maccabi Haifa is currently coached by Barak Bakhar, who joined the team after several successful seasons with Hapoel Be'er Sheva and has guided the club to back-to-back league titles along with qualification for the Champions League group stages in 2022.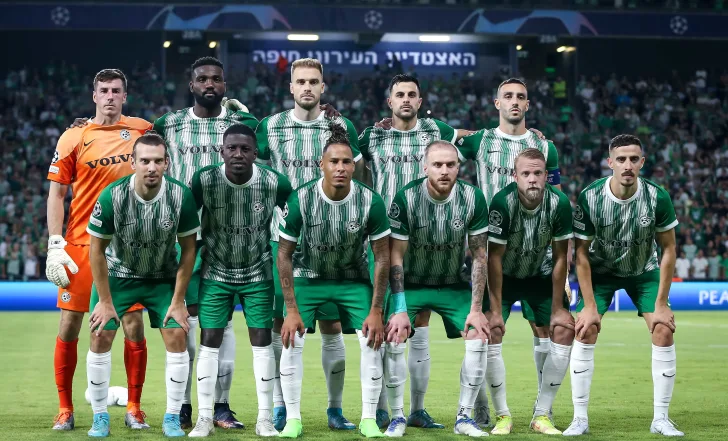 This brilliant side recorded their first UEFA Champions League win in two decades, while Manchester City and Real Madrid became the first sides to the last 16 despite being held.
Manchester City and Real Madrid dropped their first points of the 2022/23 UEFA Champions League, but it did not prevent them from going through on a night that brought important wins for Chelsea and Leipzig. Yet the headlines were taken by Maccabi Haifa, who ended a 20-year wait for a group stage win with a 2-0 defeat of Juventus.
Juventus slumped to a 2-0 defeat against a Maccabi Haifa side who won their first Champions League game for 20 years as Omer Atzili's double helped the Israelis to a famous victory at a rocking Sammy Ofer Stadium on Tuesday, 11 Oct 2022.
The result leaves third-placed Juve's chances of qualifying for the knockout stages hanging by a thread, with the top two teams in Group H — Paris St Germain and Benfica — four points ahead before they play each other later on Tuesday.
See how Maccabi Haifa stunned Juventus in UEFA CHAMPIONS LEAGUE
Maccabi Haifa may not have qualified for the round of 16 in the UCL, but they did put up a good show by not allowing teams like PSG and Benfica to get clean sheets while going up against them throughout their UCL campaign.
Maccabi Haifa vs Benfica: Road to the Uefa Europa league
A stoppage-time goal by Joao Mario completed a stunning 6-1 win for Benfica at Maccabi Haifa on Wednesday, which lifted the Portuguese side top of Champions League Group H ahead of Paris Saint-Germain.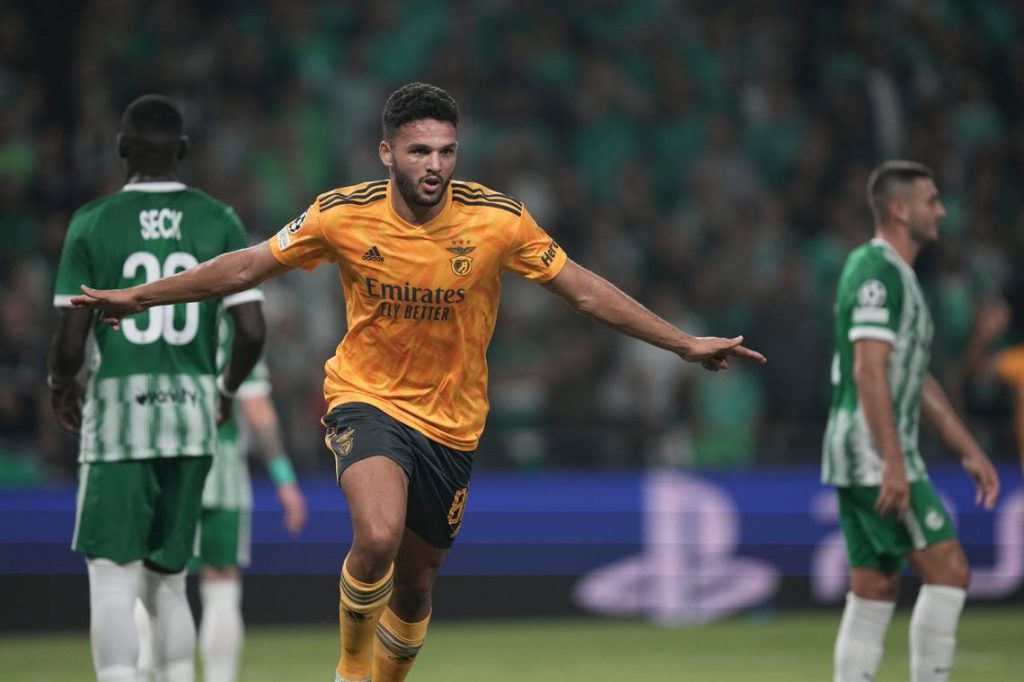 Goals from Goncalo Ramos, Petar Musa, Alex Grimaldo, Rafa Silva, Henrique Araujo, and Joao Mario – five of them in the second half – put Benfica on to 14 points, level with PSG on points and goal difference but ahead of the French champions having scored more away goals.
Maccabi finished bottom of the standings with three points, level with Juventus, who ended up third on goal difference and will go into the Europa League. Maccabi competed strongly in a compelling first half. Dean David sent a great chance wide for the hosts before Ramos struck with a towering header to put Benfica in front. Maccabi equalized through a penalty by Tjarron Chery, and Benfica coach Roger Schmidt made two substitutions in the 32nd minute, replacing Fredrik Aursnes and Ramos with Musa and Chiquinho.
In conclusion, Maccabi Haifa of Israel is a team that has what it takes to be formidable opponents to the top teams in European football and also win European trophies.
Throughout the champions league, Maccabi Haifa has qualified for the UEFA Europa League and has the potential to compete aggressively in the UEFA EUROPA LEAGUE against teams like Real Sociedad, Feyenoord, Monaco, Midtjylland, Sporting Braga, and so on. Although they may pose little to no threats to teams like Manchester United and Arsenal. But we can't be so certain because football is not always predictable.