Lionel Messi confirms he won't participate in any other World Cup after the one hosted in Qatar in 2022.
The 35 years old Argentinian forward made the shocking revelation while speaking to ESPN Argentina. 
El Pollo, a representative of ESPN, captured the moment when Lionel Messi said, "Surely this is my last World Cup."
Apparently, this will be Messi's last World Cup, as the PSG star and former Barca legend has come very close to winning the trophy at some point.
He spoke about Argentina being the favorite to win the trophy. Messi said that because of the country's rich history at the World Cup, they are always one of the favorites to win the trophy.
He also stressed that some countries were still in a better position to win the World Cup. However, the Argentina captain said Argentina was ready to fight so hard to win the trophy.
"I don't know if we're the favorites, but Argentina is always a candidate because of its history. Now, even more so because of the moment we're in, but we are not the favorites. I think there are other teams that are above us," Messi said.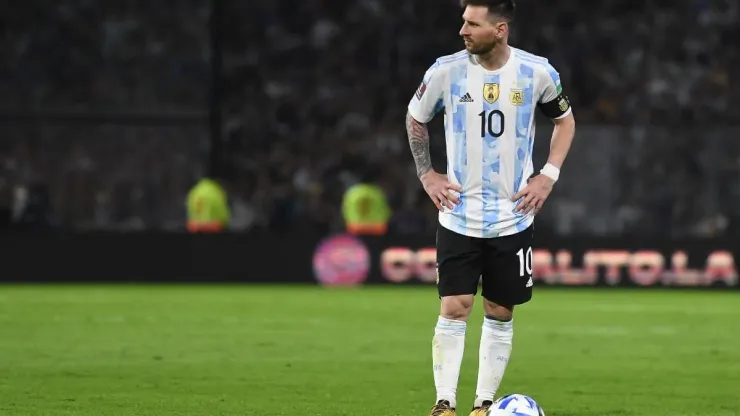 This is the last dance for Lionel Messi at the World Cup competition, and his teammates are getting ready to help him try to win the trophy.
The Argentine star says that he is getting ready for the World Cup, although he is a little bit nervous and anxious about what would be the outcome of the competition. 
Messi's Stats at the World Cup
Messi has had an incredible stat for Argentina at the national level, specifically at the World Cup.
The former Barcelona legend made his international debut in 2005 and has made about 164 appearances for the team. Messi has scored 90 goals and has made 47 assists for the team.
With 19 appearances at the World Cup competition, Messi's last world cup could be the stage where he could surpass Maradona's record for the Argentine with the most appearances in the competition.
Also, if Messi could score more than four goals at the World Cup, he could surpass Gabriel Batistuta's (10) record for most goals in the competition. 
Messi has had a hard time competing as he came close to winning the trophy in 2014 after making it to the finals. The Argentine would look forward to making the best of the Qatar 2022 World Cup.