Reports circulating that Cristiano Ronaldo will join the Saudi Arabian club Al-Nassr from January 1, 2023, are gathering strong momentum. The deal will see Ronaldo earn €200 million (£172m) for two seasons. Before the 2022 World Cup in Qatar, the 37-year-old gave a stunning interview where he discussed his time at Manchester United, hitting out at the owners and managers Erik ten Hag and Ralf Rangnick.
According to sources in Spain, Cristiano Ronaldo has agreed to a contract with Al-Nassr and will relocate to Saudi Arabia at the beginning of 2023.
At the end of November, there were rumors that a deal was "near," It now seems likely that Ronaldo will play club football outside of Europe for the first time in his career.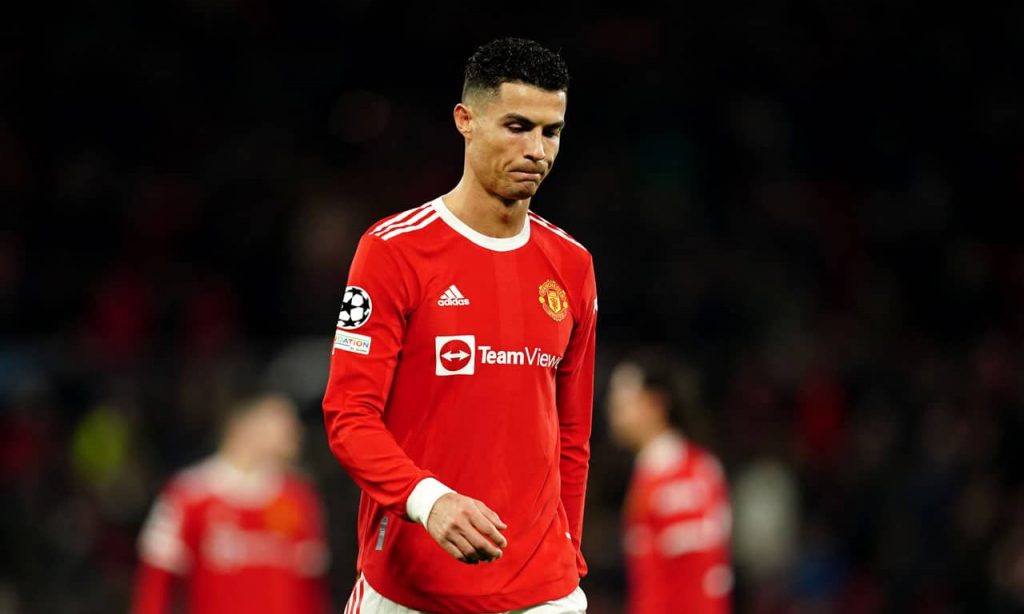 Each season, a deal worth €200 million (£172 million) is "final," according to the Spanish publication Marca, and the Portuguese star is anticipated to sign a two-year deal. He would become the highest-paid athlete in the world with that amount, which works out to £3 million a week.
The formal offer from the Saudi club had been received by Ronaldo, according to journalist Fabrizio Romano.
On Twitter, he declared: "Confirmed: Cristiano Ronaldo has received a formal proposal from Al Nassr.
"Until 2025, Ronaldo will earn about €200 million a year. However, since sponsor agreements make up a significant portion, it is still unclear whether image rights can be agreed upon. Nothing was made, signed, or decided. Cristiano, concentrate on the World Cup.
The Saudis are actively pursuing the expansion of high-profile sports in their nation and are considering submitting a proposal to host the World Cup in 2030. It would be a huge statement of intent if they signed Ronaldo, one of the greatest players in football history, to play for their league.
Al Nassr, one of Saudi Arabia's most prosperous clubs, is currently ranked second in the Saudi Pro League. Rudi Garcia, a Colombian goalie, and Alvaro Gonzalez, a Spaniard, are the team's other two leaders. Rudi Garcia coaches Al Nassr. Al Nassr hopes to dominate domestic rivals and establish itself as a major player by doing so now that Ronaldo has joined the team.
Arab football is gaining popularity despite not being very competitive. The article claimed it would receive the needed PR boost with Ronaldo's participation.
His initial contract will be for about €100 million (£86 million), and subsequent deals for sponsorship and advertising will raise his pay to a record amount, making him the highest-paid athlete in sports.
If the deal goes through, it would indicate that Ronaldo has no plans to add to his collection of domestic and European club championships, which already includes the Champions League, which he has won five times, the Premier League, which he has won three times, La Liga, which he has won twice, and several cup competitions.
There have been rumors that Ronaldo will return to Sporting Lisbon, where he began his professional career.
Since being benched by new Manchester United manager Erik ten Hag at the beginning of the season, Ronaldo has been a hot topic of conversation.
Ronaldo refused to play and left the field before the final whistle after Ten Hag's decision to bench the 37-year-old during United's 2-0 victory against Tottenham and after requesting him to enter late in the game.
Ronaldo served as a captain in the Red Devils' final match against Aston Villa, a 3-1 loss.
Then, in an interview with Piers Morgan that aired on TalkTV, Ronaldo claimed that Ten Hag "doesn't show respect" toward him and felt "betrayed."
When he left Old Trafford for the first time in 2009, he blasted the team, saying there had been "no evolution since the departure of Alex Ferguson in 2013."
Ronaldo has been participating in the 2022 World Cup in Qatar as a free agent after United confirmed on November 22 that they had terminated Ronaldo's contract immediately.
With his penalty against Ghana in Portugal's thrilling 3-2 victory, he became the first man to score at five different World Cups.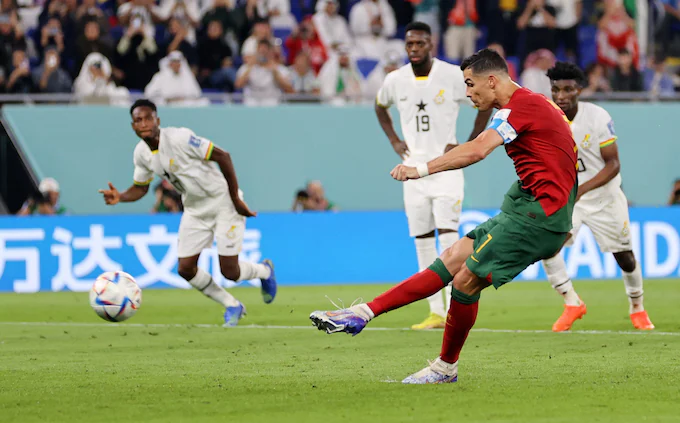 Despite a shocking loss to South Korea, Portugal won their group and advanced to the round of 16. After a hefty triumph over Switzerland on Tuesday in the round of 16, without Ronaldo being in the squad, Portugal is set to take on Morocco on Saturday for a shot at the semis.