With a handful of games remaining, the 2022-23 season is drawing to a close across European club football. One or two rounds remain in most of the continent's top tiers, and many clubs in England, Spain, Germany, Italy and France have concerns beyond mere final league placings with titles, European qualification and relegation still on the line.
Here's a quick roundup of exactly what is left to play for in the English Premier League, Spanish LaLiga, German Bundesliga, Italian Serie A and French Ligue 1 at this late stage.
– Stream on ESPN+: LaLiga, Bundesliga, more (U.S.)
Premier League
Title: Manchester City (89 points) were crowned champions last weekend when Arsenal (81) lost at Nottingham Forest.
Champions League: Arsenal had already booked their return to the UEFA Champions League (UCL) for the first time in 2016-17, and on Monday they were joined by Newcastle United (70). A draw at home to Leicester sent the Magpies to Europe's premier club competition for the first time in 21 years. Manchester United (72, +14) sealed the final spot with a win over Chelsea on Thursday.
Europa League: Liverpool will finish fifth and take one of the two UEFA Europa League (UEL) qualification berths on offer. Brighton & Hove Albion (62, +20) secured the second UEL place with a draw at home to Man City on Thursday. West Ham United will also qualify for the Europa League if they beat Fiorentina in the final of the UEFA Europa Conference League (UECL).
Europa Conference League: Aston Villa are in pole position and are guaranteed to qualify if they win at home to Brighton. If Villa draw, Tottenham Hotspur (57, +4) overtake them with a win at Leeds. If Villa lose, Spurs will be above them with a win/draw. But Brentford (56, +11) could sneak into seventh; the Bees must win at home to Man City, and hope neither Villa or Spurs win.
Relegation: Bottom club Southampton (24) have already had their fate sealed, and two of Leeds United (31, -27), Leicester City (31, -18) and Everton (33, -24) will be joining them. Everton know that a win at home to Bournemouth secures their safety. If Everton draw or lose, Leicester can overtake them with a win at home to West Ham. Leeds must beat Spurs, with Everton losing and Leicester failing to win. (If Everton draw, Leeds would need to beat Spurs by three goals to have a chance.)
Bundesliga
Title: Borussia Dortmund (70, +39) and Bayern Munich (68, +53) are entrenched in a dramatic two-horse Bundesliga title race, which has gone all the way to the wire with the final matches to be played on Saturday. BVB are in the driver's seat: after Bayern lost to RB Leipzig on Saturday, Dortmund moved two points clear at the top by winning 3-0 at FC Augburg on Sunday. Dortmund will be champions if they win at home to Mainz on Saturday, or if they draw/lose and Bayern fail to win. Bayern must take three points at FC Cologne, and hope Dortmund draw/lose.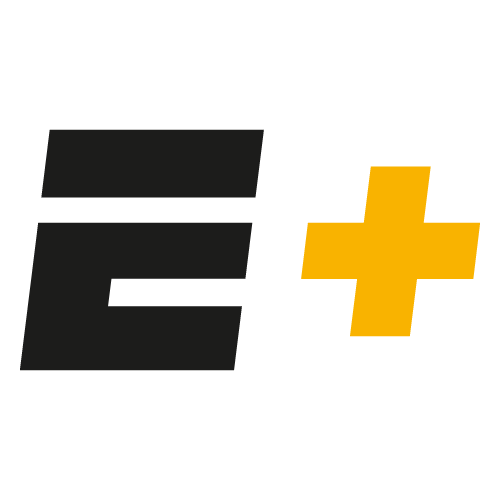 STREAM LIVE: Bundesliga final day, 9.30 a.m. ET (U.S. only)
Champions League: Along with Dortmund and Bayern, RB Leipzig (63, +21) are also assured of qualification. That leaves one slot open for either Union Berlin (59, + 12) or SC Freiburg (59, +8). Union, who are at home to Werder Bremen, must only match or better the result of Freiburg, who travel to Eintracht Frankfurt.
Europa League: Union or Freiburg will take the Europa League spot allocated to the league, with the second place associated with the German Cup. If RB Leipzig win the final, sixth in the Bundesliga will get the UEL place; if Eintracht Frankfurt lift the trophy, they will go into the UEL.
Europa Conference League: As it stands, sixth will go into the UECL. Bayer Leverkusen (50, +11), VfL Wolfsburg (49, +10) and Eintracht Frankfurt (47, +5) are mathematically in contention, though goal difference means the best Frankfurt can hope for is seventh. Leverkusen will finish sixth if they win at VfL Bochum, while Wolfsburg are at home to Hertha Berlin. Wolfsburg will be sixth if they win and Leverkusen draw/lose; or if Wolfsburg draw and Leverkusen lose by 2+ goals. If Wolfsburg draw and Leverkusen lose by 1 goal, goal difference will be level; if goals scored is identical, Wolfsburg are sixth on head-to-head away goals.
Seventh will qualify for the UECL if Leipzig win the German Cup. The only realistic way Frankfurt could finish seventh is with a win and a Wolfsburg defeat.
Relegation: Hertha Berlin (26, -28) were the first club to be relegated, which leaves one automatic place to be decided and another in the relegation playoff vs. a 2.Bundesliga side, and five clubs remain in danger of the drop. The automatic berth will fall to Schalke 04 (31, -34), VfB Stuttgart (32, -35), Bochum (32, -12) or FC Augsburg (34, -19) — though in truth goal difference means only the first three clubs have worries. Schalke have a tough task away to Leipzig, and must win to have a chance of being completely safe. Bochum, too, have a difficult fixture against Leverkusen. Stuttgart, meanwhile, host Hoffenheim.
Augsburg could drop into the relegation playoff if they lose at Borussia Monchengladbach, and both Stuttgart and Bochum win. TSG Hoffenheim (35, -9), have a mathematical chance of going into the playoff, but in reality are safe because of goal difference.
LaLiga
Title: Barcelona (85, +48) were formally anointed LaLiga champions for the first time in four years when they beat neighbours Espanyol 4-2 in the local derby earlier this month.
Champions League: Real Madrid (74, +38) and Atletico Madrid (73, +36) join Barca in the UCL. With two full rounds left to play, Real Sociedad (68, +16) are almost certain to take the last place. Villarreal (63, +20) must win their two remaining matches with La Real collecting no more than one from their two fixtures.
Sevilla face Roma in the Europa League final, so they could claim Champions League football if they win it.
Europa League: Villarreal are set to take the first place, with the second almost certain to go to Real Betis (56, +5). Betis have a six-point advantage over both Osasuna (50, -5) and Athletic Club (50, +5).
Europa Conference League: Six clubs could yet end up in seventh. After Athletic and Osasuna on 50 points, it's Girona (49, +5), then Sevilla (49, -5), Mallorca (47, -6) and Rayo Vallecano (46, -6).
If Sevilla win the UEL and finish seventh, LaLiga will have no team in the UECL. If Sevilla win the UEL and finish eighth or lower, LaLiga will have eight teams in Europe (five in the UCL.)
Relegation: Adrift at the bottom, Elche (20, -38) were relegated in early May. Two more teams will go down; Espanyol (35, -17), Real Valladolid (38, -30), Cadiz (38, -24), Getafe (38, -12), Almeria (39, -16), Celta Vigo (40, -10) and Valencia (40, -3) are all still in danger.
Serie A
Title: Napoli (86, +47) cantered to their first Scudetto in 33 years after wrapping things up with a pivotal 1-1 draw against Udinese on May 4.
Champions League: With Juventus (59, +23) docked 10 points for false accounting in the club's transfer dealings, the UCL race is not quite as intense as it was. Lazio (68, +27) have booked their passage, leaving two slots to play for. Internazionale (66, +27) have enjoyed a hot run of form and need two points from two games. AC Milan (64, +18) have been lifted up to fourth, and are favourites to take the last UCL position. Atalanta (61, +16), AS Roma (60, +12) and Juve could yet gatecrash.
Europa League and Europa Conference League: Whoever missed out on the UCL from the above, finishing in fifth and sixth, will go into the UEL, with seventh into the UECL.
Fiorentina (11th) will qualify for the Europa League if they beat West Ham in the final of this year's UECL, which would give Italy eight clubs in Europe next season.
Relegation: Bottom club Sampdoria (18, -45) were relegated with four games left to play, closely followed by Cremonese (24, -34). Hellas Verona (30, -26), Spezia (31, -26) and Lecce (33, -13) will battle it out to avoid the last relegation place.
Ligue 1
Title: Paris Saint-Germain (84, +50) are six points clear of challengers Lens (78, +34) at the top of the table with two games remaining. PSG will be champions on Saturday if they avoid defeat to Strasbourg, or Lens take anything less than three points against AC Ajaccio.
Champions League: PSG are sure of an automatic group stage place, with Lens almost certain to take the second. Marseille (73, +29) will enter the UCL in the third qualifying round unless they catch Lens.
Europa League and Europa Conference League: Toulouse have already qualified by winning the Coupe de France. That means fourth will be in the UEL, and fifth in the UECL. AS Monaco (65, +15) hold fourth ahead of Lille (63, +20) and Stade Rennais (62, +27); two of these clubs will get European football, and the third will miss out completely.
Relegation: Ligue 1 is to be reduced from 20 clubs down to 18 from the 2023-24 season, meaning that four will be relegated this season in order to facilitate the change. Angers (15, -48), Ajaccio (23, -49) and Troyes (23, -35) are already doomed. The final place is effectively between two clubs, with Nantes (33, -18) and AJ Auxerre (34, -26) hoping to avoid the slide into Ligue 2.