Manchester United goalkeeper David De Gea has been removed from Spain's 55-man provisional list. This recent development means that the Spanish goalie is set to miss the World Cup.
The World Cup is the biggest stage among other football competitions and is held once every four years. The one slated to hold in 2022 will have Spain competing without the Manchester United shot-stopper.
Spain's coach Luis Enrique provided a list of footballers he would be taking to the World Cup, and David De Gea's name was found missing. Three other goalkeepers named David Raya, Kepa, and Robert Sanchez have been selected ahead of De Gea.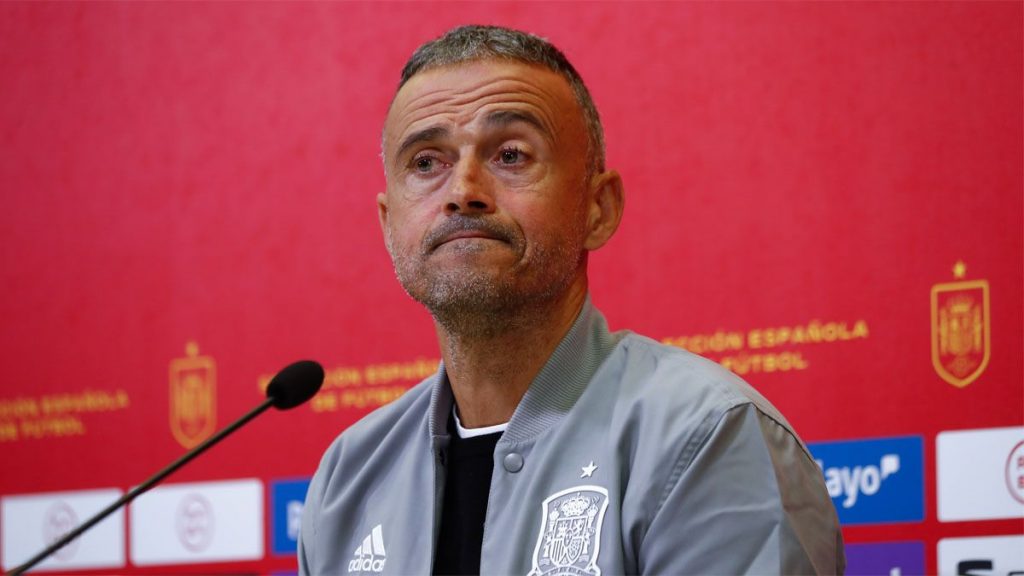 Within the 55-man list, Spain's boss Luis Enrique will have to choose 26 footballers to be taken to the World Cup. Despite how large this list was, there was still not enough space for the Red Devils' goalkeeper.
What Happened?
The Manchester United goalie has found it hard to find minutes under Luis Enrique because of his form both on the club and national level. In recent years, David De Gea has committed many blunders that led to goals for his club and country.
De Gea has been consecutively left out of Spain's international lists for close to 2 years, and there's a reason why Spain's coach leaves the 31-year-old out of the list.
During the International break in June 2022, David De Gea was also omitted from the list of footballers playing for Spain. When the Spanish coach was asked the reason behind his decision, Luis Enrique explained that he felt uneasy whenever De Gea was on the post.
In an interview in June, Enrique explained that David De Gea has been having problems controlling and distributing the ball in the penalty area. In the past, De Gea has been found to commit so many blunders within his penalty area, with many of them leading to a goal.
"I need a goalkeeper that transmits peace and calmness to me – and that doesn't mean they won't make mistakes. Errors are part of football. But what they generate I like a lot," Luis Enrique said in a press conference. 
Despite having an impressive career in the 2021-2022 season, those little errors made by De Gea have been giving Spain's coach a lot of concern.
De Gea picked his first senior career international cap in 2014, and he went on to appear in more than 40 games for his country. But since Euro 2020, Manchester United's shot-stopper has seen his place taken by other goalkeepers.
The Chosen GoalKeepers
The list of other goalkeepers that were chosen by the Spanish clash includes Unai Simon (Athletic Bilbao), Robert Sanchez (Brighton), Kepa Arrizabalaga (Chelsea), David Raya (Brentford), and David Soria (Getafe).
Among the goalkeepers chosen for the provisional list, the highlight was that David Raya had just received his first international call-up. Despite this being his first call-up for the Spanish National team, David Raya will likely be the first-choice goalkeeper.
While speaking about why he would pick David Raya ahead of others, Luis Enrique said, "he is a player who is doing very well. I really want to see it in the context of the selection. He has the necessary profile to play with us."