Arsenal manager Mikel Arteta has expressed hope that his winger Bukayo Saka won't miss the FIFA World Cup after coming off with an injury in their clash with Nottingham Forest.
Saka's injury was an injured ankle which he sustained after he clashed with a rival during the match with Nottingham Forest. The Arsenal winger provided a fine assist which led to the game's first goal. The gunners went on to trash the visitors with five goals to nil.
When Saka appeared to have an injury, his teammates immediately attended to him with concern written all over their faces. No doubt that Saka is one of the major key players that Arsenal have; he's directly involved in almost all their goals.
When Sakas's injury was still evaluated on the field, Martinelli met with Arteta on the sidelines to discuss how they would play the game without the playmaker.
The discussion led to Martinelli and Nelson swapping sides after Saka went to the bench, and it seemed like it worked as they scored four more goals after Saka left.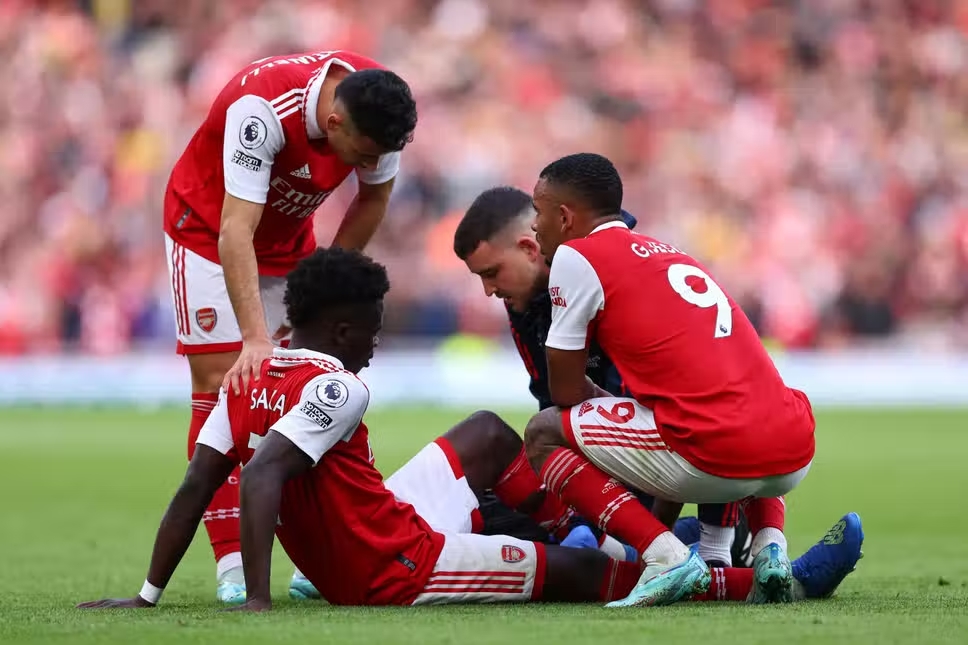 Nottingham Forest, which unexpectedly won Liverpool in their home by a goal to nil, was hammered by five goals despite making more than 19 signings during the transfer market.
Bukayo Saka, before this latest injury, was supposed to be a key player among other football players for England. England boss Gareth Southgate would be looking forward to using the flair football winger during their outing at the FIFA World Cup 2022.
Arsenal Manager Expresses Hope
During a press conference, Arteta said he hoped the Arsenal winger would recover very soon to make it to the World Cup.
"It was a bad kick. Right from the beginning, he was limping, but I don't see any further than that. Let's see how he is in the next couple of days," Mikel Arteta had said.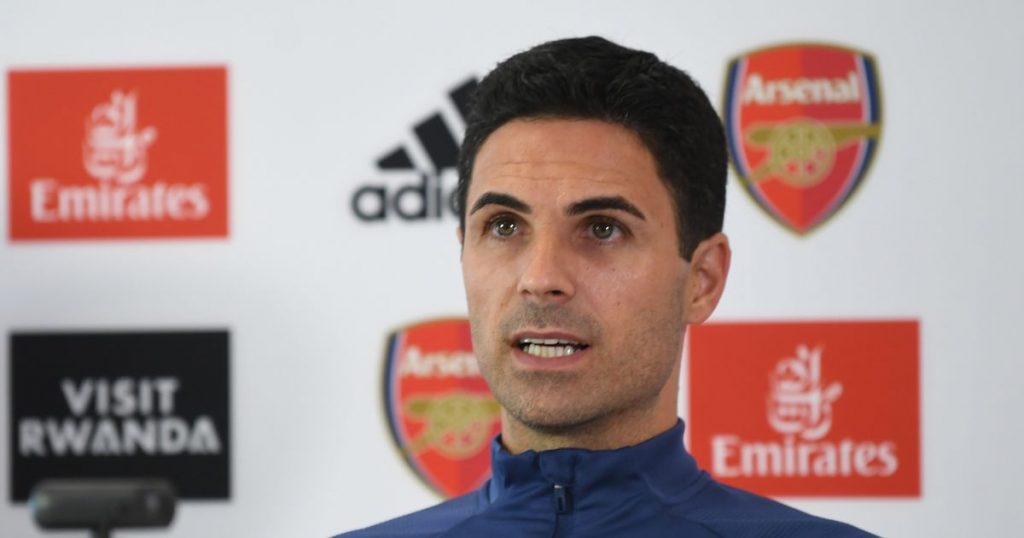 Another major highlight of Mikel Arteta's interview was the Arsenal wonder kid who took the opportunity to unleash his potential after Saka got injured.
Nelson spent time on loan to Hoffenheim and Feyenoord before returning to Arsenal to make his debut in 2017. The 22-year-old made good use of the opportunity he provided after he came on to score two goals and assist one.
"I think not only me but all his teammates, all the staff are so happy for him because he is a kid that is really changing, he's really evolving, he's really maturing."
"He's showing every day how much he wants to, and today he had the opportunity and did extremely well because it helped us win the game," Arteta said.
Mikel Arteta also spoke about how the multiple games reduced every team's level. Arsenal is currently the first in the Premier league table, with two points above the current champions, Manchester City.
With their campaign this season, Arsenal is among the major contenders for the Premier League trophy. 
Speaking about the good game they had with Nottingham Forest, Arteta said that he expected Arsenal to have a difficult game after their stint at the Europa League during the week.